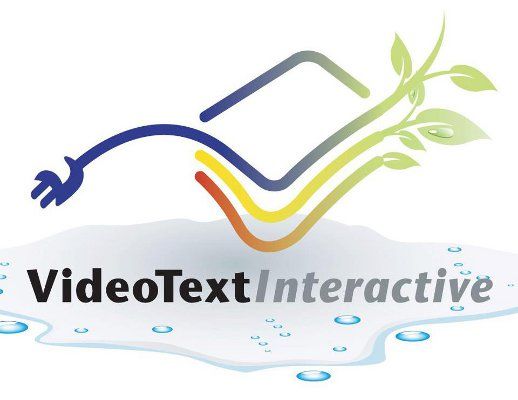 OK, so I have been just itching to tell you all about the
VideoText Interactive
review that we have done for the TOS Review Crew...I mean so many times I have started to brag about it in a blog post only to remember
"I CAN'T SAY ANYTHING ABOUT VideoText Interactive TIL OCTOBER!!" ARGH!!

Sometimes being a reviewer is hard!! I just wanted to shout from the roof tops about

VideoText Interactive

.
For all of our homeschool years we have used the spiral method for math, know what that is? Boring worktext pages with tons of math problems that you do each and every day. VideoText Interactive uses the mastery method so you keep moving forward as you learn the material. We were blessed to receive the use of VideoText Interactive Algebra A Complete Course for 3 years for the use of 2 students. Online Programs have a full 30-day money back guarantee. You can also request a FREE DVD sample (it's really nice, I got one).
VideoText Interactive
is not new to our family, we have seen their booth many times over the years at homeschool conventions, but the price was totally out of reach for our family. $529 for the complete DVD set with textbooks was way out of our price range. BUT!!!! Now
VideoText Interactive
is available at a reasonable price of $299 for the online version, you get 3 full year courses for one price! You will get Pre-Algebra, Algebra 1 and Algebra 2 for just $299 and you can use it with 2 students! Now if you want to add additional students, it's just an extra $49 per student. Did I mention that you can try the full online program at no risk?
VideoText Interactive
offers a FULL 30 DAY MONEY BACK GUARANTEE!
WOW!!
VideoText Interactive is for any ages from 6th grade student through adult, for more information on if your child is ready for this excellent math program click here to read the FAQ section VideoText Interactive FAQ #3. There are 170 lessons, course notes, student work text, solutions manuals, and progress tests all included and don't forget that you can use this for 2 students! Need to add on a 3rd or 4th student? Just pay $49 more per student.
Don't laugh but I am hearing that age old slogan being yelled...
"CALL NOW!! OPERATORS ARE STANDING BY,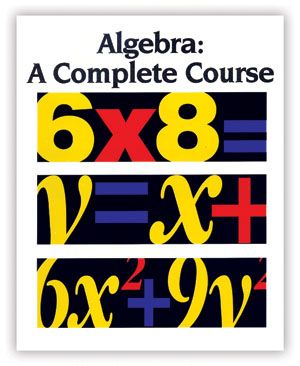 Scope & Sequence Rational pdf
has a lot of great information that can explain in detail better than I can about the actual program contents. The
Algebra Schematic pdf
is a very nice chart that explains in detail when and where each type of lesson is taught. For example when polynomials are taught (Unit 5) and when quadratic equations (Unit 8) are taught. Very nice set up and easy to follow.
I knew this program was for us when I read this on the website...
Remember,
"It doesn't have to be that hard when you use a video textbook!"
If you know me, you know I am a total math phobic! lol. To say the least! My thoughts are going crazy and around 90 mph about
VideoText Interactive
. This math program is the BOMB! The author Tom Clark has 46 years of experience teaching math and science,
VideoText Interactive
is a family affair with Tom's children, his brother and sister helping to bring the whole curriculum together. You can read more about the Clark family here on the
About The Author
page.
What this homeschool Momma liked about
VideoText Interactive
Algebra A Complete Course
:
1) 3 full high school math classes for 1 money! You get Pre-Algebra, Algebra 1 and Algebra 2.
2) You can follow a 1 year, 2 year or 3 year program. So depending on the ability and needs of your student they can work at a faster or slower rate to make sure that they have the materials mastered.
3) EASY on the homeschool Momma (what more can I say about that :O)
4) Tom Clark the author is AWESOME! He spent time talking me down off the cliff of homeschool Momma terrors! lol. What a man is all I can say!
5) Easy grading, no hoops to jump through.
6) Pretty much hands off for homeschool Momma, besides grading.
7) Wonderful people at the help line.
8) We had started out with our normal math company we had been using from the beginning and had a few struggles with me teaching it along the way. So I was really scared when we started
Algebra A Complete Course
from
VideoText Interactive
, but our homeschool young man picked right up on it and has been going strong since.
9) Our homeschool young man did 6 lessons per week (yeah, he wanted to work on Saturday too!) What on earth? lol.
10) No wasted printer paper, just print out daily worksheet, quizzes and tests. Easy on the printing budget!
11) I love that the guy on the video
NEVER
gets upset when the homeschool young man needs a repeat lesson or does not quite understand the lesson and needs to hear it again. That guy never sounds like a grouchy homeschool Momma who has to repeat herself! That guy is cheerful the first time he explains it and he is still cheerful the 3rd and 4th time if we have to repeat the video...lol.
12) I learned a very interesting fact from talking to Tom Clark on the phone, he told us that story problems are actually Algebra problems. No wonder the Homeschool young man struggled with story problems in the lower grades, he had not yet had Algebra. Now he is understanding them and actually likes the challenge of a good story problem. AMEN!!
What this homeschool Momma did not like about
VideoText Interactive
Algebra A Complete Course
:
1) I love this program so much,
but
I did find a few things that needed tweaked. Nothing at all wrong with any of the teaching, it's high quality, laid out nicely and easy to learn.
2) The video looks a bit dated, there also needs to be more light shed on the subject. The video is very dim.
3) The solution manual seems to be in very small print, I can enlarge them, but then it's hard to scroll around the pages. If anyone knows a homeschool Momma, ya know she has bi-focals by homeschool year #3 and really needs tri-focals by homeschool year #6, but she ain't buyin' them! lol. But seriously the exponent numbers were really hard to see and sometimes I could not tell a division sign from a minus sign.
4) I would like to see the Progress Checklist be online instead of printed out, I don't know how many times we had to turn the house upside down to find that crazy sheet of paper that should have been in the homeschool Young Man's FOLDER!! But instead was nowhere to be found. lol.
What this homeschool Young Man liked about
VideoText Interactive
Algebra A Complete Course
:
1) I liked how I could do 3 years of math in 1 year if I worked hard.
2) Made math fun!
3) Made math my favorite subject! Before we used the Spiral Method and I did not like having pages of boring math problems to do.
4) Wish homeschool Momma had bought this years ago at convention when she first saw it!
5) Glad that they have reduced the price so more homeschool kids can enjoy math.
6) I liked how the teacher made reducing fractions so much easier than the old way I learned.
7) Liked how easy it was to figure out how the program works, I just watch the video (pause to answer questions out loud/then listen to answers on video), read the course notes, do my assignment, grade it using the solutions manual, then usually a quiz the next day, after so many days a test. They even include graph paper to print out if needed.
8) Mr. Clark the author was fun to talk to on the phone.
9) Thanks to Mr. Clark I now like story problems, and the more complicated the better! I can understand them now. I use to cry in the younger grades when I struggled with them.
10) I am looking forward to the Geometry course.
What this homeschool Young Man did not like about
VideoText Interactive
Algebra A Complete Course
:
1) I did not like the old look on the video screen.
2) I wish I could access the quizzes myself, since if Homeschool Momma was not home, Homeschool Daddy did not know the password.
So there you have it folks! An endorsement for
VideoText Interactive
Algebra A Complete Course
, we are loving it and wish we had done this much sooner.
If you are done with Algebra and ready for Geometry, come on and check out the other TOS Crew Reviews as many received the
VideoText Interactive Geometry A Complete Course
that includes Geometry, Trigonometry and Pre-Calculus, 3 full high school math credits all in 1 affordable package! Just click the box below.