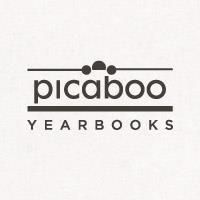 As members of The Old Schoolhouse Review Crew (TOS) we have been privileged to make a homeschool yearbook through Picaboo Yearbooks. (Pronounced PeekABoo).
I'm grinning from ear to ear! I have to say that this was so much fun to make! It might make #1 in our top reviews of the TOS year! Here is the Moe disclaimer for this product.

WATCH THE TUTORIAL BEFORE TRYING TO MAKE YOUR YEARBOOK!

Have I ever told you that you need to read or watch the instructions for a product before using it? lol...yes I attempted to click around on the Picaboo Yearbooks website and I failed miserably. lol

I have made many photo books in my time using other companies, but I've never thought to make a yearbook! WOW, the endless possibilities for the homeschool family! With Picaboo Yearbooks there are autograph pages, QR CODES Add video to your printed yearbook pages, and the real plus for us homeschooler is that there is no minimum number of books to order. You can also do an eYearbook for people to view on line. You can even sell your book on your own yearbook store front, customers pay for books and shipping costs directly to the store front. No collecting $$ for the books. Each person that purchases a yearbook from your store front can custom design the cover of their yearbook. PRETTY NEAT! Think fundraiser!! Businesses can even use Picaboo Yearbooks to make customized directories. These can be shipped to schools or individual homes. You get to pick either matte or gloss laminate for the cover. The yearbook that we created for the TOS review contained 20 pages, were 8 1/2 x 11 sized and the cost was $8.49 per book. Additional pages are 22¢ per page and additional personalized pages are 99¢ per page. Shipping cost is $8.99. Here is a link to the ordering page. Click here and then scroll down to the softcover yearbook.

We added some of our favorite sayings from our school year.


After figuring out the software and making our first Picaboo Yearbook I think that I could probably whip out another yearbook in about an hour if I had my pictures picked out ahead of time. That was the most time consuming part was trying to decided what pictures to use. Since we were doing this as a TOS review we had a set time frame to get our yearbook made. For the normal user like you, pictures can be gathered year round and then added to the yearbook.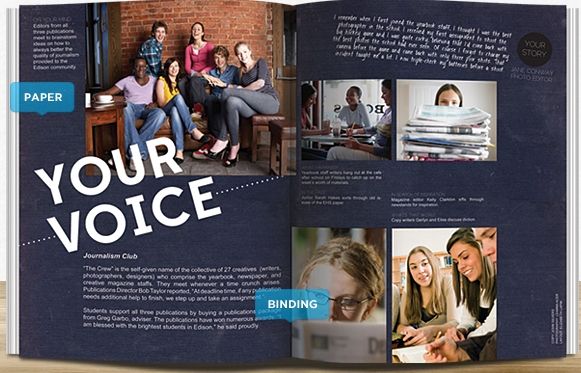 What this homeschool Momma liked about
Picaboo Yearbooks:
1) Love the idea of making a homeschool year book, we did one for junior high.
2) Once I got the hang of it, I LOVED it.
3) I liked the features of being able to place pictures wherever I wanted on the page, turn them, tilt them etc.
4) This would be INCREDIBLE for co-op groups or homeschool groups to make yearbooks.
5) I liked how you could organized your photos, it made the pages flow a better than trying to remember what you had on which page.
6) Great inexpensive way for schools to create yearbooks.
7) Love how the books come in hardbound or soft cover.
8) Other parties can add photos, so you can have more than 1 person working on the book at a time. GREAT for yearbook clubs.
9) Looks like it would be easy to import many student photos at one time and the program has the ability to sort the photos by grade.
10) You get to pick the number of pages for your book.
11) Great fundraiser ideas for schools, churches, and other groups.
12) The Live Chat that is GREAT! I had to use it for a question and they were very friendly.
13) AWESOME PRICE!
 
What this homeschool Momma did not like about Picaboo Yearbooks:
1) There is a learning curve with this program.

WATCH THE TUTORIAL BEFORE TRYING TO MAKE YOUR YEARBOOK!


My student picked up right away on how it all worked, but I needed a bit of a tutorial on it…lol. I have used other photo book makers with no trouble, but this one threw me for a curve…lol. I finally figured it all out and it is actually VERY easy to use. After making our book, I think I could probably whip one out in about an hour if I had my pictures picked out ahead of time.
2) Under the tab Yearbook Ideas "Imagine The Possibilities" I was sad to see homeschool not listed.
3) I wish that the softcover yearbook would open up flat, it does not want to stay open.

Our Mayo Clinic field trip page, the white page is an autograph page.
What this homeschool student liked about
Picaboo Yearbooks:
1) VERY easy to use, I figured it out right away and stared adding pictures. Watch the tutorial videos, they will show you exactly what to do. And be sure to lock your pictures when you are done with each section.
2) LOVED that background choices, sticker options, fonts and colors that I could pick from.
3) I liked how I could move the pictures around easily.
4) I liked how I could change things if I did not like how it looked, after I previewed them.
5) There are some pretty cool stickers, but we decided not to use any (can't wait to see how the other TOS reviewers used them).



What this homeschool student did not like about

Picaboo Yearbooks:
1) I did not realize that I could add a title to my yearbook cover.
2) I did not like the automatic page photo inserter (not sure what to call it) it would cut off part of the pictures and it was easy to miss.

You might wonder what on earth Picaboo Yearbooks has to do with homeschooling? We like history and our school year is historical (yes, sometimes it's even hysterical as you can see from our Picaboo Yearbooks!) Yearbooks work on art, grammar, spelling, creative writing, organization and many other skills. I think that kids of any age could use this if they know how to use the computer. I would guess ages 10 and up. We will be making another yearbook for the 2013-2014 school years. I plan to make a yearbook folder on my computer to add miscellaneous picture for our next yearbook.

Stop by the other TOS Review Crew blogs to see how they used Picaboo Yearbooks in their homeschool.